LIST OF PARTNERS
Lynch is proud to partner with some of the best suppliers of hydraulic components from around the world. We offer a wide range of high quality, cost effective products from well-known and trusted brands. Our team of experts will inspect and assemble your system before shipping so it is ready to go as soon as it arrives.
DISTRIBUTED & INTEGRATED PRODUCT LINES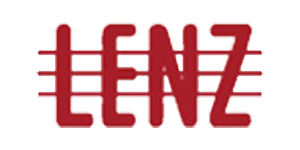 LENZ
Established in 1946, Lenz has a long tradition of providing Distributors, OEM's and customers with high-quality hydraulic solutions. Lenz filtration products are recognized for dirt holding performance and service life for customer applications.
Products
Hydraulic Filters
- Lenz offers a complete range of inline, spin-on and tank immersed filtration products operating in low and medium pressure applications. Wide range of media element technology fits today's mobile and industrial applications offering high efficiency synthetic glass fiber, high efficiency cost effective cellulose paper, wire mesh and water absorption.
Tank Accessories
- Ball Valves
LBVA S.A.E High Pressure Ball Valve
LHBV N.P.T High Pressure Ball Valve
LPBC N.P.T Low Pressure Ball Valve
Locking Ball Valve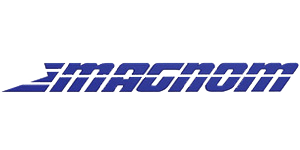 MAGNOM
Magnom's patented technology is used to produce inexpensive filtration units, typically fitted in addition to conventional mechanical mesh filters. Magnom units have exceptionally long life and a design which enables them to capture a surprisingly large mass of ferrous material, filtering particle sizes down to 0.07µ (1µ, or micron = one millionth of a meter) , while never impeding fluid flow. This makes them suitable for cleaning fluids on the inlet suction side of pumps, so they remove particles before they enter critical system components. The long life of Magnom filters makes them ideal for use where scheduling downtime and gaining access for major maintenance is an issue, such as offshore wind turbines and deep sea trawlers.
Products
Suction Filtration (Pre Pump - Pump Mate)
Mini / Midi / Max Range (Low Pressure)
Circuit Protection Units (CP Units-High Pressure)
IPU & Max XL Products
Clear 5 / 10 / 20 / LF Core (Lube Oil-Low Pressure)
MPU & Multi Round Units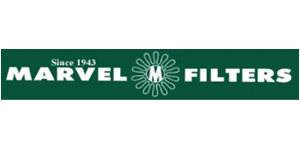 MARVEL FILTERS
Industrial and Mobile Hydraulic Filters
Since 1943, customers have relied upon Marvel Engineering, Inc. to manufacture and distribute high quality replacement filters for a variety of industries. Marvel Engineering's experience includes almost 50 years as a leader in providing high quality filters for the industrial and mobile industries. We offer an assortment of hydraulic filters for hundreds of proven performance applications in the following areas.
Products
Air Filtration & Separation
Hydraulic Oils
Oil & Water Separation
Solvents
Water Glycol
Fire Resistant Fluids
OEM
Government Certified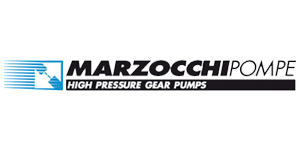 MARZOCCHI POMPE
Founded in 1961, Marzocchi Pompe SPA is a company that is dedicated to the exclusive designing, manufacturing and selling of external gear pumps and motors for high performance. Marzocchi Pompe is specialized in micro hydraulics but at the same time has an extended range of products to cover all the standard needs of the market in terms of displacement, flanges, shafts and porting. The entire production is developed in Italy and only in Italy.
Products
Pumps
ELIKA series low noise, low ripple, high efficiency gear pumps
0,25-0,5 series micropumps
1P and K1P series aluminium pumps from 1.1 to 8 cc/rev
GHP series aluminium/cast iron gear pumps
ALP_GHP series multples modular pumps catalogue (aluminium and aluminium/cast iron gear pumps) from 1.4 to 200 cc/rev
HI-LO Series multiple pumps
T-SYSTEM series pumps and motors with support bearing for applications with axial or radial loads
EK1P series catalogue mini power pack pumps for submerged applications from 0.9 cc/rev to 5.8 cc/rev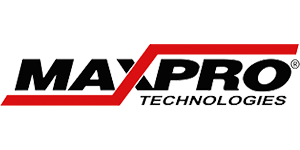 MAXPRO
Maxpro is the North American provider of Maximator. Providing you with high pressure liquid pumps, gas boosters, air amplifiers, valves, fittings, tubing and custom-made systems manufactured to meet your exact requirements. These high quality products are used in a wide variety of industries with many applications. Examples include Oil & Gas, Food Processing, Aerospace, Automotive, Plastics, Hydrostatic Pressure Testing, Manufacturing, Space, Military, Energy, Petrochemical, Diving, Fire & Safety and many others.
Products
High Pressure Valves, Fittings and Tubing
- Traceability is ensured on all high pressure products through extensively documented data, including batch number, maximum pressure, material number and type designation.
Pipe Valves, Fittings and nipples

- Exceeds industry standard of 15,000 psi. Pipe valves with metal to metal seats have a high level of safety and reliability under adverse operating conditions. These valves may be used both with gases and liquids.

Medium pressure components

- MAXIMATOR needle valves are high quality with a high level of safety and reliability under adverse operating conditions.

High pressure components

– ranging from 30 000 to 60 000 psi, MAXIMATOR high pressure valves with metal to metal seats have a high level of safety and reliability under adverse operating conditions. These needle valves may be used both with gases and liquids.

Ultra high pressure components

- Fittings, tubings, coned and threaded nipples, and ultra high pressure needle valves for pressures to 100 000 psi and are made under strict manufacturing and quality control standards and inspections, with dimensional tolerances to match the requirements of the ultra high pressure coned and threaded connections.

Valve actuators

- MAXIMATOR® air operated valve actuators are piston type design, and are mounted on a manual valve to provide remote control capability. There are two styles of air actuators available, and selection is based on the valve size, system pressure, and air pressure available.

Ball valves

- Maximator High Pressure Trunnion Style Stainless Steel Ball Valves provide superior quality and are available in a variety of orifice and connection sizes in both 2 and 3-way body patterns. The robust one-piece trunnion style stem eliminates shear failures. The high pressure ball valves are also available with optional single or double acting pneumatic actuators.

Adapters, couplings and accessories

- The two connections can be a variety of tube or pipe connection types, with different size combinations possible. All high pressure pipe connections rated to 15,200 psi are high pressure NPT fittings. All adapters are made of 316 cold worked stainless steel material; other materials are available upon request. Glands and collars are included with each female tube connection.
High Pressure Air Driven Liquid Pumps
Oil or Oil/Water Service

- pumps are lightweight and rugged making them ideal for portable power packs and are available in eight pressure ratios. Pumps are single acting, single air drive head types and are designed for simple installation in both static and portable applications.

Water or Oil Services

- pumps are available as single acting with either a single or double air drive head and double acting with single air drive head. L series pumps have stainless steel bodies and 17-4 plungers. All L pumps come with an unregulated pilot port, 1/8" FNPT, in the top cap. This feature provides more accurate pressure in the top cap. This feature provides more accurate pressure control and is an ideal location for control instrumentation.

Chemical Services

- These pumps are available as single acting pumps with single air drive head and distance piece which provides a separation between the liquid and air drive sections. From 60 to 23 200 PSI.

Hydrostatic Test Equipment

- Portable hydrostatic testers require only a shop air line to operate if the reservoir option is selected. Several liquid pumping systems are available for Rental. Pressures ranging from 1000 PSI to 60000 PSI.
Gas Boosters
Air Driven

- an excellent alternative to high pressure stationary type compressors. These boosters offer a compact, lightweight design that requires no electrical power or lubrication, thereby providing a more flexible and efficient source for delivering high pressure gas.

Hydraulic Driven

- a great alternative to our Air Driven Booster line when higher flow rates, 100% duty use, and customized control options are called for.
Air Amplifiers
- ideal for turn-key installation at work stations or machine centers to boost plant air pressure for tools or operation of pneumatic clamps, cylinders and other equipment. Several Air Amplifier systems are available as rentals.
High Pressure Test Systems and Equipment
Liquid Pump Systems

- ideal for generating elevated hydraulic or water pressures, using only shop air, at a variety of locations throughout a facility. There are both custom and standard systems. Some are completely portable and require only a shop air line to operate if the reservoir option is selected.

Gas Booster Systems

- provide a compact, portable source for increasing gas pressures. These air driven booster systems are shipped assembled and fully tested, ready for turn-key installation. As with standard boosters, the gas booster systems require no electrical power, providing safe and economical operation.

Air Amplifier Systems

- ideal for turn-key installation at work stations or machine centers to boost plant air pressure for tools or operation of pneumatic clamps, cylinders and other equipment. Several systems are available as Rentals.

High Pressure Data Logger

- designed to simplify recording test data generated by MAXPRO Liquid Pump and Gas Booster packaged systems. The Pressure Logger is useful in any industry requiring an easy and accurate way to record pressure tests. The Pressure Logger includes a pressure transducer, two preformatted jump drives and easy to follow instructions for creating customized test reports.
Coning and Threading Machines
- High pressure industries need to conveniently and quickly cone and thread high pressure thick walled stainless steel tubing. Maxpro Technologies has designed a safe, easy-to-use, semi-automated, dedicated machine to perform this very common tube preparation. The right tool for the job! The Coning and Threading machine is also available CE marked for European use.
Rental Equipment
- Save money in your high pressure, manufacturing process. By renting, you are getting all the advantages of using a high quality product without the expense of purchase and maintenance. We rent a wide variety of power products, including:
Hydrostatic test units
Coning and Threading machines
Air amplifier systems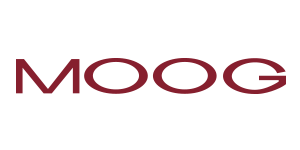 MOOG
Servovalves and Servo-Proportional Valves are electrohydraulic, continuously acting valves that transform a changing analog or digital input signal into a stepless hydraulic output (flow or pressure). Moog's products are often the valve of choice for systems requiring a high degree of accuracy or precision. Moog has over 40 years of product design and manufacturing experience with servo and proportional valves for the industrial market.
High-performance valves are usually classified as either servo or servo-proportional, a distinction that gives an indication of expected performance.
The term servovalve describes valves that function as closed-loop control devices. These valves monitor and feed back the main stage spool position to the pilot stage either mechanically (Mechanical Feedback Valve) or electronically (Electrical Feedback Valve).
Servo-Proportional Valves are used as final control elements in open or closed loops. This means that their static and dynamic properties have a decisive influence on the overall characteristics of the electrohydraulic system.
CONTACT LYNCH
WEBSITE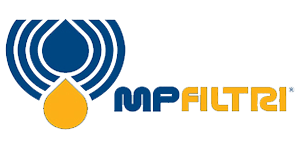 MP FILTRI
MP Filtri, an ISO 9001 and Vision 2000 certified company, is dedicated to global hydraulic filtration equipment solutions. Whether it's a portable, in line, or sampling application, MP Fliltri provides a range of conetamination monitoring products.
Products
Visual Level Gauge
- indicators of fluid for hydraulic tank
Visual level indicators, length up to 2000 mm
Round level indicators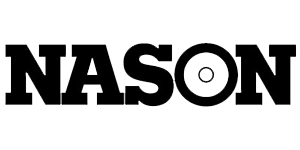 NASON
After more than sixty years of producing quality electrical, hydraulic, and pneumatic components for use in military and industrial applications, NASON is a leader in space-efficient electrical, hydraulic and pneumatic components. Parts made by Nason are used around the globe in the harshest of environments. The company offers extensive options in ratings, connection and mounting.
Products
Hydraulic & Pneumatic Pressure Switches - Nason's complete line of pressure switches offers design engineers a choice of low to high pressure switch models ranging from 2 PSI to 7500 PSI. Models are available for both pneumatic and hydraulic applications. All of Nason's pressure switches use a snap-action electrical device activated by a precise, long-life elastomer diaphragm or piston offering a precise and repeatable design.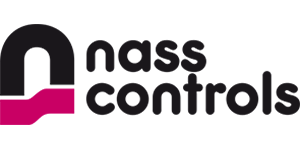 NASS CONTROLS
Established in 1988, Nass Controls offers electrical connectors commonly used on hydraulic and pneumatic solenoid valves, transducers, and other industrial electrical components.
Products
Solenoid Valve Connectors
- with molded cable in the most popular pin patters. Common applications include hydraulic and pneumatic solenoid valves, machines, cranes and other industrial electronic equipment. These connectors save wiring time because the cable is already assembled and molded into the connector and they are IP67 rated.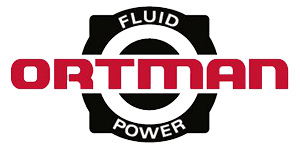 ORTMAN FLUID POWER
Ortman Fluid Power makes and sells the highest quality hydraulic and pneumatic cylinders. These cylinders are used in manufacturing equipment, mining equipment, draw bridges, dam gates, nuclear power plants, timber equipment and any application that requires a reliable hydraulic and pneumatic cylinder. With their state of the art design software, and CNC manufacturing capabilities, Ortman can provide custom products for your needs, this goes for bore sizes 1-1/2" through 30".
Products
Hydraulic Cylinders
Pneumatic Cylinders
SpaceSaver Cylinders
Specialties
Custom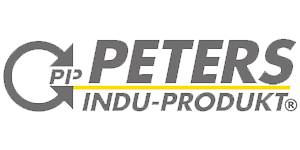 PETERS INDU-PRODUKT
Founded in 1974 Peters Indu Produkt is an internationally recognized and established manufacturer of pneumatic, hydraulic, automation and sensor products. Designed and predominantly produced in the companies' headquarters in Wesel, Germany, Peters Products are used worldwide.
Products
Connectors
- Peters "Industrial" business field/unit offers valve connectors that meet DIN 43 650 and EN 175301-803 standards.
Tyco Superseal
Deutch DT 6,8 & 12 pol Male & Female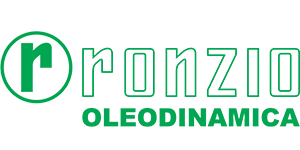 RONZIO OLEODINAMICA
Founded in 1950, Ronzio Oleodinamica produces a wide range of products for different uses in industry, agriculture, forestry and construction equipment that make it a worldwide leader in the engineering sector. Ronzio's engineers follow the continuous evolution of their products, offering their customers a constant level of high quality. Using the most modern equipments, machinery and an efficient quality office, Ronzio ensures a high range control in every production process, from the choice of materials to the final product.
Products
Z1 Series Aluminium Pumps and Motors
- Available in aluminum or in aluminum body with cast iron covers for high performances. Working pressures: up to 300-bar/4351 psi max. Capacities from 0.8 up to 10.5cc/rpm 0.048 to 0.64 cu in/rpm.
Z2 Series Aluminium Pumps and Motors
- Made in 3 pieces with aluminum extruded body. Working pressures: up to 300-bar/4351 psi max. Capacities from 4 up to 31cc/rpm - 0.244 to 1.891 cu in/rpm.
Z3 Series Aluminium Pumps and Motors
- Made in 3 parts for maximum flexibility. Single and multiple pumps with separate flows available. Working pressures: up to 300 bar/4351 psi max. Capacities from 20 up to 90 cc/rev.
W2 Series Cast Iron Pumps and Motors
- W2 pumps and motors are built in 2 pieces completely in cast iron. Intermittent working pressure from 155 to 320 bar/ from 2248 to 4641 psi. Available from 4 to 40 cc/rev - 0.24 to 2.44 cu in/rev.
W3 Series Cast Iron Pumps and Motors
- W3 pumps and motors are built in 2 pieces completely in cast iron. Continuous working pressure from 170 to 300 bar/ from 2465 to 4351 psi. Available from 15 to 80 cc/rev - from 0.91 to 4.88 cu in/rev.
W4 Series Cast Iron Pumps and Motors
- W4 pumps and motors are built in 2 pieces completely in cast iron. Intermittent working pressure from 170 to 300 bar/ from 2465 to 4351 psi. 75 to 150 cc/rpm - from 4.57 to 9.15 cu in/rev.
Flow Dividers
- Made in cast iron. Can be used as flow dividers and pressure increaser or flow equalizers. Working pressure up to 280 bar/4060 Psi. Available capacities: from 34,5cc to 80cc (2.105 – 4.881 cu in).
PD Series Agricultural Pumps
- PD series pumps are equipped with stop valve, by-pass, 3-way 2-positions distributor. Continuous working pressure from 170 to 200 bar/ from 2465 to 2900 psi. Available from 40 to 60 cc/rpm - from 2.44 to 3.66 cu in.
PN Series Agricultural Pumps
- PN pumps are built in 2 pieces cast iron. Continuous working pressure from 140 to 230 bar/ from 2030 to 3335 psi. Available from 40 to 110 cc/rpm - from 2.44 to 6,71 cu In.
NP Series Agricultural Pumps
- The pumps series NP are completely made in cast iron with high tensile strength. Continuous working pressure from 180 to 320 bar/ from 2610 to 4641 psi. Available from 15 to 150 cc/rpm - from 0.91 to 9.15 cu in.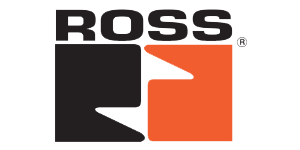 ROSS CONTROLS
Headquartered in Troy, Michigan, ROSS Controls is an international manufacturer of pneumatic valves, controls systems, and safety products for the fluid power industry. Since its establishment in 1921, ROSS has been one of the industry's leaders in pneumatic valve technology.
Products
Safety Valves
Energy isolation - lockout valves, safety exhaust valves for clutch/break and non-clutch/break applications, safety cylinder return valves, and load holding valves.
Monitored Valves
ROSS Controls' hydraulic safety valves are proven to serve the application needs of energy isolation, safety exhaust, safe cylinder return, and load handling. Sound workplace safety practices reduce the risk of injury to employees including machine operators and maintenance technicians.
Valves for Air Control
Flow Control Valves
Check Valves
Shuttle Valves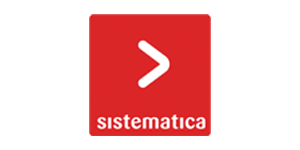 SISTEMATICA
Headquartered in Italy and ISO9001:2008 certified, Sistematica designs, develops and sells industrial radio remote controls in a wide range of solutions for a variety of needs and applications including hydraulic power packs, industrial automation, hydraulic cranes on lorry, farm machinery and road maintenance vehicles.
Products
Trend Handheld Device
- Each controller has a distinct code that prevents interaction with unidentified systems. Manufactured in highly resistant molded plastic with a rubber shell that makes its hold firmer with drop protection guaranteed from a height of 4 meters. Functions in unfavorable environments with a temperature range from -20°C to +55°C. The device is watertight with protection level IP67.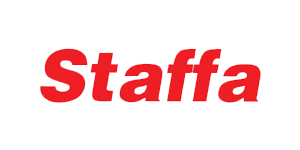 STAFFA
For more than 60 years the Staffa name has been synonymous with premium radial piston hydraulic motors. The Staffa product range has continued to develop into fixed, variable and high power versions that provide high-torque, low-speed control to a wide range of applications. Staffa motors are found in the most arduous marine and industrial applications such as deck machinery, offshore winches, plastic injection moulding machines and drill rigs. The hydraulically balanced construction and Kawasaki's no-compromise approach to quality result in a motor with foremost reliability.
Products
Motors
Staffa Range of High Torque low speed fixed displacement radial piston hydraulic motors.
Consists of 13 frame sizes ranging from the HMB010 to HMB700.
Capacity ranges from 50 to 11,600cc/rev.
Rugged, well proven design incorporates high efficiency, combined with good breakout torque and smooth running capability.
Various features and options are available including, on request, mountings to match competitors' interfaces.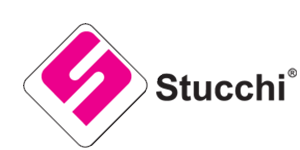 STUCCHI USA INC.
Stucchi is an "ISO 9001/Vision 2000" certified manufacturer of hydraulic quick disconnects based in Brignano, Italy. Stucchi's solutions based approach meets the demanding requirements for a variety of applications spanning multiple markets including Construction, Agriculture, Automation, Chemical, Off-Shore / Land based Oil & Gas, Pulp & Paper, Plastics, Public Utilities, and many others. Stucchi is a recognized global leader in the design and manufacturing of quick coupling products providing a variety of sizes and port configurations ranging from 1/8 inch to 2-1/2 inch sizes to accommodate a wide field of application requirements. Stucchi's pressure capabilities extend to 10,000 psi working pressure, port configurations include imperial & metric standard in stock, materials from Brass to 316 Stainless Steel, and an assortment of seal options.
Products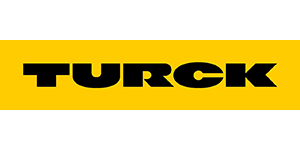 TURCK
TURCK is a leading manufacturer of products designed for factory and process automation industries. The company makes a range of sensor, fieldbus, interface and connectivity products, for applications in factory and process automation.
Products
Field Wireable Connectors
- Full selection in a variety of shapes and sizes to solve those applications where a pre-molded cordset is not readily available.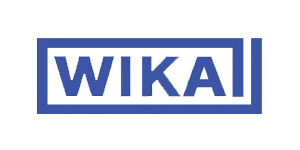 WIKA
A family-run business acting globally, WIKA is a global market expert in pressure, temperature and level measurement technology with over 60 years of experience. WIKA supports companies in machine building with instrumentation solutions and services for pressure, temperature, level and flow measurement and only supplies instruments which meet the guidelines and standards of the machine building industry.
Products
Mechanical Pressure Measuring Instruments
- Indicating pressure gauges for gauge, absolute and differential pressure with Bourdon tube, diaphragm or capsule pressure elements have been tested millions of times over. These instruments cover scale ranges from 0...0.5 mbar to 0...7,000 bar and indication accuracies of up to 0.1%.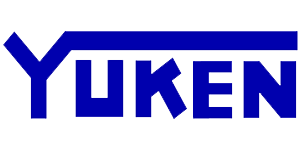 YUKEN
Founded in 1929, YUKEN is a global company headquartered in Japan with an extensive line of hydraulic products and certain types of machinery dependant on hydraulic power. The company produces high quality hydraulic component piston and vane pumps as well as a wide range of valves including servo, electro-hydraulic proportional and solenoid.
Products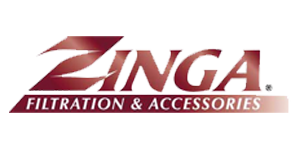 ZINGA
Zinga has provided filtration and reservoir accessory product solutions for the mobile hydraulic market since 1976. An ISO 9001 registered company, Zinga provides a full range of hydraulic oil filtration components to numerous mobile equipment markets providing protection to critical pieces of equipment in construction, agriculture, utility, refuse and mining.
Products
Spin on Filters
Spin on Filter Heads
Pressure Filters
Pressure Filter Elements
Tank-Top/Reservoir Filter
Tank-Top/Reservoir Filter Elements